Distribution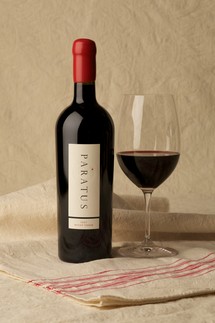 Please contact us directly or your local distributor about placements in restaurants and retailers.
New York and New Jersey – BNP Distribution
(212) 369-5627
340 East 93rd Street Suite 12J
New York NY 10128
Send inquiries to marklartigau@bnpdist.com
Chicago - Novovino Wine Co.
312-493-0850
225 W. Ohio Street
Suite # 650
Chicago, IL 60654

Send inquiries to robert@novovino.com
Wisconsin - Breakthru Beverage (aka Wirtz Beverage)
262-814-1513
500 W. North Shore Drive
Hartland, WI 53029
Send inquiries to Al.Faber@wirtzbev.com
Michigan - Great lakes Wine and Spirits
(313) 453-2200;1203
373 Victor St
Highland Park, MI 48203
Send inquiries to rlopus@GLWAS.com
Florida - ABC Fine Wines and Liquors
(407) 851-0000 - Atanas Nechov
8989 S Orange Ave
Orlando FL 32824
Send inquiries to http://Atanasn@abcfws.com
Outside of these states, please contact us at info@paratuswine.com.
Consumers can purchase wine directly from Paratus Vineyards on this site.