Paratus Wine Club Release Ready
Updated Credit Card Needed
Dear //FirstName//,
Your 2020 annual Paratus Wine Club shipment is ready to go but we noticed your credit card information needs updating. Log into your account and add a new card or update the expiration date and we will get your order to you asap. And don't forget about the extra club offers on the 2015 Paratus Reserve and the 2018 Paratus Chardonnay that expire this month. See details below.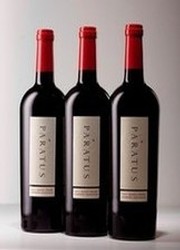 Club Shipment
Your 2020 Paratus Magnus Club shipment features 6 bottles of the dramatic 2016 Paratus cabernet which displays all the hallmarks of the great Paratus wines that precede it. There is the deep fruit, balanced tannins, and backbone of minerality plus a healthy dose of pure joy. Our most recent tasting left me wanting more. After four years of aging, this Paratus is READY.
Winemaker Massimo Monticelli exclaims "Briary black cherry, pomegranate and lavender is complemented with subtle hints of anise, tobacco, and forest scents. Sweet toasty spice adds depth and complexity. Mt. Veeder tannins envelop the core of structured fruit. Integrated oak rounds out the long finish."
Ready to ship!
Also Releasing
As our Paratus RESERVE program has advanced we have grown to appreciate the special alchemy that develops in these small lot wines when they age that fifth year. Just as extra virgin olive oil stands alone, triple cream cheeses make you swoon, and Wagyu beef simply melts in your mouth, the 2015 Paratus RESERVE, aged five years, takes you to a higher level of pure sensory bliss.
Massimo's take:
"Blackberry, huckleberry, pomegranate and black currants come together with Mt. Veeder tannins to create the ultimate wine experience. On the palate, dark berry flavors supported by oaky spices and anise linger on the long, well-structured and balanced finish. Superb!" Limited release, $125/bottle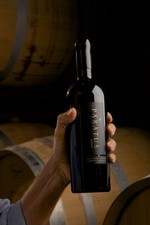 Special Offer for Club Members
Along with this new release schedule for the RESERVE, we are offering a special new program for club members. The 2015 Paratus RESERVE Mt. Veeder Cabernet Sauvignon and 2018 Paratus Chardonnay are available to add to your club shipment at DOUBLE your normal club price adjustment. As a Magnus club member you already receive a 10% adjustment on all wine purchases plus flat rate shipping. For this release month only we will double the discount* on the 2015 RESERVE (save $25/btl) and the crowd favorite 2018 Chardonnay (save $10/btl). Place your order now and we will ship these wines with your club order.
We love our club members, like you, and want to make your membership extra special. This is one way we can show our appreciation. Offer ends October 31 so don't think too long about it. (We will extend the deadline through November 4).
Reminder, if you haven't already, please update your credit card info and make any special arrangements on shipping preferences.
All the best,
Rob
* Does not apply to separate gift orders
Privacy Policy | Unsubscribe