SHARE YOUR PARATUS HOLIDAY PICS
Thanksgiving is a day for sharing – family and friends, fabulous foods and drink, funny and touching stories, hard-fought football games. However you share the holiday, we hope you share a bottle or two of Paratus with those around your table. And we would like to share in the reverie.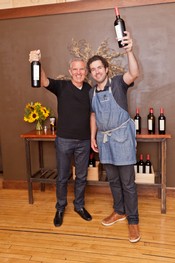 Send us photos of how Paratus is incorporated into your festivities – on an elegant Thanksgiving table, as part of the holiday toast, snuggled with a wedge of pie in front of the fire, or even paired with turkey leftovers on the weekend. Get creative, be spontaneous, include family and friends, it's all about sharing, enjoying each other's company, and giving thanks for our many blessings.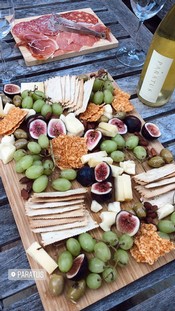 CONTEST RULES
Post your favorite pics and videos on Facebook or Instagram that include a bottle of Paratus in your feed or story this holiday weekend, tag @paratusvineyards and use the hashtag #paratusvineyards to possibly win a bottle of Reserve — that's right, a bottle of Reserve. We will also feature you on our Paratus page.
Get creative and include people, food and landscapes in your photos.
Photograph, tag, share and win! Must follow @paratusvineyards on Instagram or like the Paratus Vineyards Facebook page to participate. Contest ends Sunday, December 1 at midnight PST. .
#napavalley #mountveeder #thanksgiving #wine #winegiveaway #photocontest #cabsauv #foodandwine #winelovers
Many thanks to our Paratus family,
Christina and Rob