Dear //FirstName//,
Harvest Time is Here!
Time to Gather the Grapes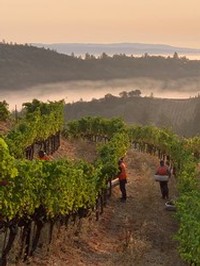 It's a silver lining and proof of nature's consistency that, even while tempests are active around us in the forms of a global pandemic, economic uncertainty, social unrest and unprecedented wildfires, the annual Napa Valley grape harvest is underway! White varietals and lighter reds have been picking in the region for weeks; the bigger reds are starting to come in now. Some seasons the Paratus harvest happens in the flash of a couple frantic days while other harvests stretch out for weeks, giving greener sections of the vineyards time to catch up with earlier ripening zones. Every year is different.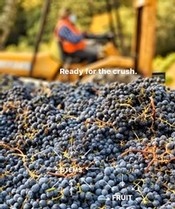 This year, we started our harvest of Cabernet fruit last week for our friends at Mayacamas and our 2020 Chardonnay juice has been bubbling away in tanks for two weeks. By the end of September, an earlier timeframe than in previous years when we have harvested as late as November, we will pick the vineyard blocks for the 2020 Paratus Estate and Paratus RESERVE Cabernets.
Growing Conditions
The 2020 growing season began with balanced weather conditions, but we hit a few chilly days in late spring that may have slowed down the flowering stage of the vines. Happily, we made up for that hiccup with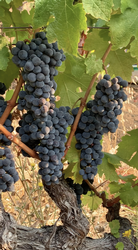 long, even, sunny summer months featuring high but not-too-high temperatures, predictable weather and ample water reserves deep in the mountainside to sustain the vines. Suddenly in mid-August, as you no doubt saw in the news, heat, lightning and wind events combined to create a situation that spelled tragedy for many wine country producers. Counties in Napa and Sonoma, and in the central California coast and foothills areas were besieged by fire.
Many of our colleagues lost some or, in some tragic cases, all of their entire harvests. Thankfully, unlike in the Nuns Fire of 2017, Paratus was spared. None of this year's fires got close enough to pose any imminent danger, to our enormous relief but, because we know how terrifying a wildfire is, we sit on proverbial pins and needles throughout the fire season, which is far from over.
Smoke Effects
As of this writing, it looks like there will be no negative impact on Paratus grapes from the smoke that has drifted high above the state in recent weeks. From what we're seeing and tasting as we harvest, this year's crop is going to be a banner one.
Hearing from You
Your emails and calls to check in on us have been comforting and we appreciate your concern. Look for fire updates on our Facebook page, together with more pleasant wine news. We'd also love you to follow us on InstaGram.
Here's What's Coming from Paratus
Upcoming releases include:
2015 Reserve Cabernet
Announcing the formal release of the 2015 Paratus Reserve Mt. Veeder Cabernet Sauvignon.
It took five years to get from harvest to this moment. After two years in new French oak and three years aging in bottle, this extraordinary reserve wine will be available to club members in early October and in wide release by the end of October. The 2015 Reserve is a fantastic encore to the sublime 2012, 13, and 14's. Watch your email box for the particulars.
2016 Estate Cabernet
Also arriving next month is the newest release of Paratus Mt. Veeder Cabernet Sauvignon.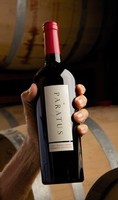 In preparing for this writing, Christina and I enjoyed a bottle of the 2016 last evening paired with a rich and flavorful braised chicken dish. This wine knocked us out! The chicken, with its fresh roasted garlic and shallots, held up to the power of the cab while the oak-aged tannins in the wine complemented the subtleties of the fresh herbs and garden tomatoes in the dish. Perfection all around, fasten your seatbelts folks. Club members will receive first dibs and enjoy significant savings on wines and shipping.
Chardonnay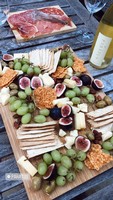 The 2019 Paratus Chardonnay is shaping up beautifully and will be released in 2021. Same vineyard, different section; same winemaking style, nuanced differences in profile. More details when closer to release.
The 2018 Paratus Chardonnay is in peak form and will continue to delight in coming years. While summer always calls for stocking up on chards, this wine shows its heritage all year through. Perfect for sipping any time, our Chardonnay also pairs delightfully with a variety of foods ranging from shellfish to poultry, cheeses to lighter meats and pastas.
Reminder: when we ship in temperature-controlled trucks during these still warm months it can add to the shipping time. If you are in need of your orders quickly, let us know and we will arrange to send by air.
Let's Go Virtual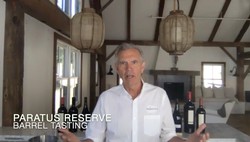 We have begun to share our wines virtually through a series of private, interactive Paratus tastings. It's a creative way to spice up a large business meeting with key clients, or bring a new element to your club gatherings, or provide a welcome break during an executive retreat. We ship the wines and tasting notes ahead of time to each participant and lead an interactive tasting that can be lively and informative. If you'd like to explore the possibilities for your group, drop us a note.
Gifting Is a Primo Way to Share Paratus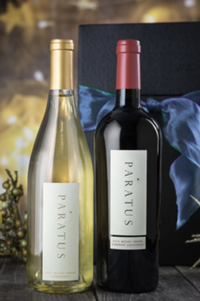 The holiday gift giving season is approaching. Let's start planning! We're happy to work with you on large and small-scale gift programs to come up with the right package of current or back vintages. You give us the list and we make sure the gifts get to those recipients.
No need to wait for the holidays to send a thank you treat to a key employee or client. Send a bottle or two of Paratus to show your gratitude. Wine gets the message across!
When the pandemic hit last spring, most of us went right to the cellar and started enjoying some of the gems that we have been holding for the right occasion. Of course, we all thought the "occasion" would not last for six months and counting. Many of our customers have surprised family and friends with a Paratus mailing, just to perk them up during these tough times.
Don't forget to take care of yourself, too! Make any night or weekend special with a gift of Paratus to your own front door. These are the times that "try men's and women's souls" and we need moments of relief from the uncertainty around us.
Nunquam non Paratus,
Christina & Rob