Dear Paratus Wine Club members,
The 2014 harvest is in, the newest Paratus is fermenting away, and thoughts of holiday food and wine pairings are forming in our heads. In advance of fall club shipments, I would like to update you on our new Paratus Wine Club structure. It is very similar to the initial versions but with slight adjustments – mainly, the three-bottle Paratus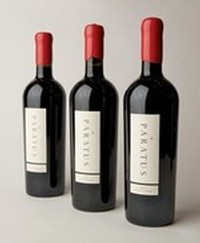 Library Vertical is optional at all club levels, not automatic as it was previously at the Magnus and Supremus (4 bottle) levels. Primus II members have been converted to Magnus Club members and now enjoy the preferred pricing of that level. So, if you are a wine club member at any level and wish to secure the Paratus Library Vertical (2004, 2005, 2006), you can do so by clicking here. The cost is $225 – Magnus and Supremus Club preferred pricing applies.
This package is a great addition to your holiday fare and exciting to include as part of a special dinner, pairing each vintage with a separate course. It also makes a wonderful gift for a special friend or associate. Make sure to order early.
Another special addition to any wine lover's collection, but especially for Paratus lovers, is the 2010 Paratus Reserve Mount Veeder Cabernet Sauvignon which is now ready for release to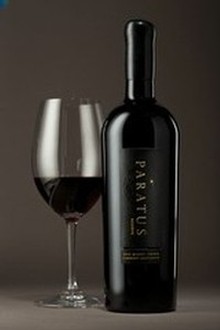 Paratus Wine Club members on an allocated basis. Only 25 cases of this superlative wine were produced. Details and tasting notes are available here. Cost is $125 per bottle - Magnus and Supremus Club preferred pricing applies.
Supremus Club Member Allocation: 4 bottles
Magnus Club Member Allocation: 3 bottles
Primus Club Member Allocation: 2 bottles
Gift boxing is available by special request.
Finally, we are planning a Paratus Wine Club Dinner in the new year. Stay tuned for dates and additional details.
Best, Rob