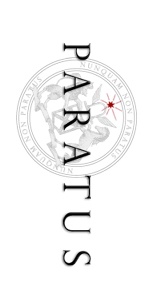 Dear //FirstName//,
Things have definitely settled down out here after the big temblor last month. Broken bottles and kegs have been cleaned up, pipes have been repaired, fresh coats of paint have been applied, and nerves have normalized. We are all so thankful, first, for the fact that there was no loss of life and minimal human injury and, second, for the great outpouring of support, concern, and care by our friends, customers, neighbors, and associates. Thank you.
Traveling through most parts of Napa Valley today, one would hardly notice the effects of the quake. We estimate 98% of businesses are up and running and most of those have no visible evidence of damage. It is harvest time and everyone is buzzing around getting their work done for the 2014 vintage. Tasting rooms are busy, restaurants are humming and (most) hotels are near capacity (Andaz is still closed and the Westin is partially open). When people ask how they can help now in the aftermath of the quake, I answer "Support Napa the ways you always do - come visit, buy wine, dine in our restaurants, enjoy the beauty of our valley." This will do the most to help our businesses, workers, local governments, and residents.
Of course, the 2% of businesses that are not open and the many people directly affected by that are still hurting and do need extra help. Local and national aid agencies can still benefit from donations and residents who have been displaced need additional support. To do our part in the rebuilding, Paratus Vineyards is donating $5.00 for every bottle of Paratus sold via our website through the end of 2014 to Napa Valley Community Disaster Relief Fund. So, whether you are restocking your cellar, preparing for holiday entertaining, or buying gifts for friends and business associates, know that a portion of your purchase is going directly to help those hardest hit by the Napa quake. If you are interested in helping other ways, here is a list of aid agencies you can contact.
What else is going on in Napa this fall? As mentioned, we are in the thick of harvest season and this year may be one of the earliest harvests on record. Despite the third year of drought, vineyards are looking great with heavier than normal crops, beautiful fruit, and a ripeness and flavor profile that looks like another stellar year for Napa wines. For our 2014 Paratus, winemaker Massimo Monticelli and I have tasted every section of the vineyards several times and have selected the specific vinerows that will go into this years wine. We will wait to pick these grapes for several more weeks, letting the fruit ripen further and develop the flavor profile that has come to define Paratus.
It is Cabernet Season throughout Napa Valley and a great time to visit, to enjoy the fabulous weather, taste wines, and witness "the crush." There is something going on every day as you can see right here - Visit Napa Valley. If you're a golf fan, the Fry's.com Open, part of the PGA Tour, is coming to Napa's Silverado Resort October 6-12. And in November, we have the Napa Valley Film Festival November 12-16 and Flavor! Napa Valley November 19-23. So, come on out, we'd love to see you. If you can't make it in person, visit our website and participate in our FaceBook page. We are also hosting Paratus Winemaker Dinners in several cities around the country. We would love to have you join us. Stay tuned.
And remember, for every bottle of Paratus purchased from our website through the end of this year, Paratus Vineyards will contribute $5.00 to the Napa Valley relief fund.
Cheers for now,
Rob and Christina