Welcome to the Paratus Vineyards summer newsletter.
As I write this letter, the temperature outside is a lovely 72 degrees, the sun is shining softly, and the Napa Valley flora is happily soaking it all in. While in many parts of the country, August ushers in the winding down of summer, in Napa this month is often the beginning of the year's warmest season. This year especially, the summer developed much later than usual with rains and cool weather extending into June. We can expect sunny days and perfect temperatures, hopefully with a few hot spells to hasten grape ripening, through late October.

In the Vineyard
Our vines are healthy and robust with all the spring rains we had and the grape clusters are filling out beautifully. Many Napa vineyards have struggled because the unusually wet spring weather, with heavy rains and hail, disrupted the grape bloom and caused an uneven fruit set. At Paratus Vineyards, with our high elevation and east-facing orientation, everything happens a bit later than it does in the valley so our bloom and set were fine. All the late rains have provided plenty of groundwater for the vines and the vigor that accompanies it. We will control that excess growth with careful thinning of the crop during the upcoming two months before harvest.

In the Winery
The 2009 Paratus is ready to go to bottle having finished its oaken slumber. The bottling date is September 2, we are expecting 275 cases of pure gold! More on that vintage in future letters.
2010 is a very exciting vintage. We took much more of our vineyard than we ever have for Paratus in '10, creating four different lots to choose from when making our selection for the final cut. Over the next two years, we will shepherd it from a mysterious, dark young wine into the elegant, deeply integrated one we know as Paratus.

In the Glass
The 2007 Paratus is sold out on the website! We are holding back a small amount for our library that we will make available to our club members. It was such a great vintage – I love sharing comments from our fans. Here's one from an east coast customer:
"Tried Paratus for the first time at Del Frisco's in NYC a couple of weeks ago. Best Napa Cab I have ever experienced (and I drink a lot of Napa Cabs). Just extraordinary in every way."
Now we move to another fabulous vintage, the 2008. I am so excited about this wine which is showing beautifully, simply exquisitely! Christina and I shared a bottle over dinner with friends and we all were were blown away by the balance and nuance of such a young wine. Our friends described it as bringing them to tears, what we consider the ultimate compliment! So much of its Paratus heritage shows through – elegant, velvety, dark fruit and balanced tannins, we cannot wait to share it with you.
Early feedback from our distributors and retail clients has been wildly enthusiastic, each asking for increased allocations. Sorry, guys, we have to save some for our direct customers. Our release date for the 2008 Paratus on the website is September 1. If you would like to pre-order an allocation, simply reply to this email and include your preferred number of bottles. I also encourage you to look at our new, expanded Paratus Wine Club offerings below.

Wine Club
I am happy to announce an expansion of our Paratus Wine Club options. We now offer three levels of membership:
Paratus Primus: a single annual shipment of three bottles of the current vintage, plus limited library offerings and special tastings.
Paratus Magnus: one shipment of six bottles of our current release and one shipment of a three bottle library vertical, plus limited library offerings and special tastings, exclusive pricing and access to limited large format bottles.
Paratus Supremus: one shipment of 12 bottles of our current release plus a 4 bottle library vertical. plus limited library offerings and special tastings and tours, exclusive pricing and access to limited large format bottles.
Please see our website for more details. /Clubs

On the Town
In our last newsletter we talked about the many new and exciting restaurants in the town of Napa. Another exciting aspect of wine country living that has simply exploded is the entertainment scene. We have for many years had beautiful venues for the arts such as the Lincoln Theater, the Jarvis Conservatory and many wineries, but the renovated Napa Valley Opera House http://nvoh.org/ has amped up its programming with the likes of Elvis Costello, 10,000 Maniacs, and Robin Williams, and has added more jazz acts as well including Dave Koz, Lee Ritenauer, and Pat Metheny. A few blocks away on the west end of Napa's downtown, the historic Uptown Theater has reopened after years of renovation and the lineup this summer has been stellar with acts ranging from John Prine to Emmyou Harris, the Robert Cray Band to the Pixies.
http://www.uptowntheatrenapa.com/
Another leg in Napa's cultural chair is debuting this November. The Napa Valley Film Festival http://napavalleyfilmfest.org/ will launch its inaugural five-day celebration of independent filmmaking on the second weekend of November, 2011. The preview mini-festival last November featured great films like The King's Speech, Rabbit Hole, and Blue Valentine which all went on to receive major film nominations and awards, including Best Picture for The King's Speech. If you are thinking of a wine country trip in the off-season, this would be a great opportunity to enjoy Napa's wine and food along with an exciting and fun cultural extravaganza.
Photo Gallery
As mentioned earlier, summer is humming along beautifully. Here are some images from around the ranch, the orchards, and the vineyard. I hope you enjoy.
Mountain meadow above the vineyards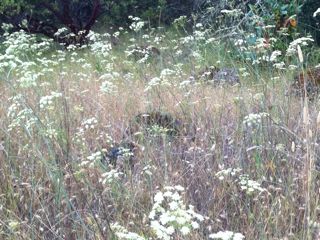 Healthy grape clusters for the 2011 Paratus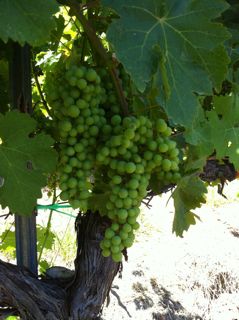 Apples from the Paratus orchards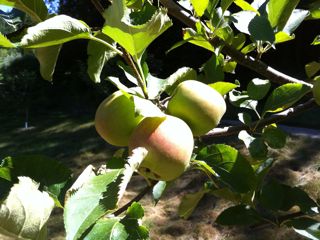 The Boscs are looking great this year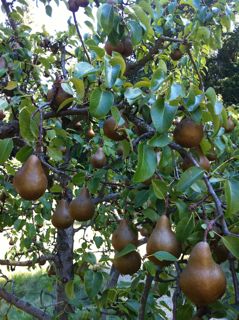 Vine rows near the Paratus summit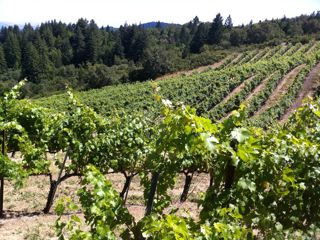 The blackberries are coming in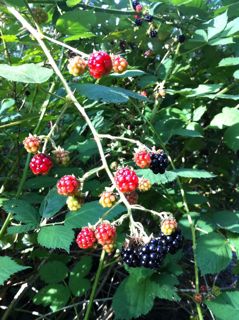 Looking east across Napa Valley from Block One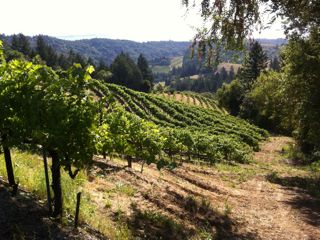 On the Web
We invite you to post a review of Paratus on our website, or even just a few words about your own experience with Paratus.
Go to: http://paratuswine.com/product/2007-Paratus-Cabernet-Sauvignon?pageID=332e2340-1cc4-81ae-751b-0028fc8619f6&sortBy=DisplayOrder&#productReviewsAnchor
Our website offers a complete online shopping experience. We ship to nearly every state and, in most cases, you have a choice of shipping options. Feel free to email or call us if you have any special shipping requests.
Enjoy the rest of your summer and we hope to hear from you soon.
All the best,
Rob and Christina