Paratus Newsletter Midsummer 2020
Dear //FirstName//,
Summer greetings to our Paratus friends! We hope you had a chance to witness the fantastic display offered by the Neowise comet last week. Binocs helped Christina and me to see the comet with its long tail clearly visible over the redwood trees that frame our Paratus Vineyards. Witnessing such a sight reveals a broader universe that, for us, offset some of the uncertainty created by current events.
Thank all of you who joined us in contributing to the Napa Valley Community Foundation Covid Relief Fund in May and June. The NVCF to date dedicated $5 million to local non-profits and organizations that help those affected by the pandemic; you were part of that effort.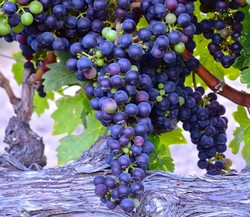 The summer grape-growing environment has been about as ideal as it gets, with consistent warm temperatures, lots of sunshine, and virtually no rain, fog, or fruit-damaging pestilence. The clusters are well formed and balanced, and yields look to be right in the sweet spot. Veraison, the grapes' color transition from green to purple, is occurring as I write this.
Reserve Barrel Tasting
Our winemaker, Massimo "Mass" Monticelli, and I recently held our annual Paratus Reserve barrel tasting, this year via Zoom. We selected which 2018 barrels we will draw from for our most prized bottling, the Paratus Reserve. Every other year, we have conducted this tasting in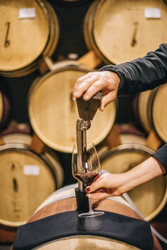 the barrel room of the winery, dipping a long, glass "wine thief" - a tube-shaped tool that carefully extracts wine from full barrels - into each Paratus cask pulling samples to fill our glasses. Next comes the swirling, swishing and spitting, and exchanging impressions and notes with each barrel. Mass and I find this one of the most fun winetasting exercises of the year and we weren't going to let the pandemic put a stop to it. Thus, Massimo sent 10 barrel samples in bottles up to us on Mt. Veeder and we convened a virtual tasting. For an edited video version of our session, click here.
The resulting 2018 Reserve will still spend several years in bottle before we release it, but we may offer a select few of you the chance to get a preview sooner. See our survey at the end of this newsletter.
Summer Sale
What would a midsummer newsletter be without a special offering on delicious Paratus wines?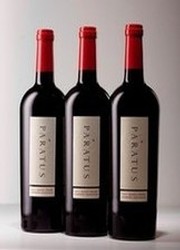 For the next week only, through August 9:
Love Paratus Cab? Want to revisit the aged stuff? We're having a 10 percent off cellar sale of the 2009, 2010 and 2011 vintages, all of which are 90+ point scorers.
The sale also applies to our bright and refreshing stainless-steel fermented 2018 Chardonnay.
Knock off an additional ten percent per 12-bottle case, and five percent for half cases. Mix and match with non-sale items as well.
Club members enjoy extra savings, as always.
Summer Shipping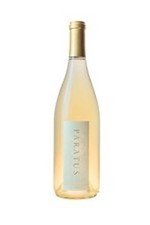 All orders east of the Rockies are automatically shipped in refrigerated trucks where available. These ensure your wines are well protected as they make their way across the country. It does add a few days to shipping, though, so let us know if you'd rather upgrade to air service. West coast orders usually arrive within one-two days of shipping when going ground, so "reefer trucks" are not needed. Just make sure to follow your tracking info and that someone over 21 is home to sign for the package. We can also hold orders at your request to ship at a time most convenient for you.
Virtual Events
We have shied away from doing virtual wine events for a variety of reasons, but many of you have asked for them. We are exploring some atypical wine events that we'd love to get your feedback on before launching. If you're interested in any or all of the following live-streaming concepts with wines shipped to you ahead of time, please let us know:
Barrel tasting from the winery

Food and wine pairing with chef (foods also supplied)

Video vineyard tour followed by live Q&A and tasting
In addition, feel free to offer your own ideas of how we can bring Paratus closer to you during this time of distance.
Savor these summer days, stay healthy and enjoy wine,
Christina and Rob