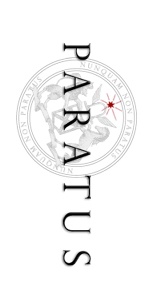 Dear Friends,
February is a variable time of year weatherwise in Napa, as in many places. We could have frost, rain or, as is the case this week, warm 70-degree sunshine. It is a fortunate thing that grapevines adapt well to their environs no matter what a Napa February might serve up. As usual, the Paratus vines are currently deep in hibernation, against a backdrop of early-blooming daffodils and flowering trees.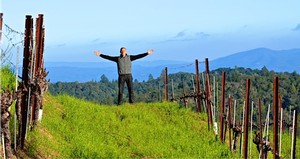 There is a healthy green cover crop growing between the vinerows, a good stash of water in the aquifers, and the pruning chores are complete.​
The 2010 Paratus continues to impress with new layers of delight to the palate coming forth on an almost month-to-month basis. We recently enjoyed a bottleon with rack of lamb, prepared with fistfuls of garlic and fresh rosemary from our garden. Paratus paired beautifully with the dish, finishing with a flourish of deep fruit while bringing out the intense flavors of the lamb.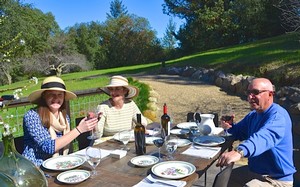 At an al fresco lunch last week with Paratus pals, we poured it as a complement to flank steak, grilled medium rare, served on a bed of butter lettuce and with a loaf of fresh-baked Kalamata olive bread. Delish!
Many of you have been contacting us wondering when your next Paratus Wine Club shipments will show up at your doors. We have not fixed the release date for the 2011, which is still resting in bottle, but early fall is most likely. Remember, our name means "ready" and we will not release a wine until we feel it is "paratus." While you wait, perhaps you would like to stock up on additional bottles of the 2010, our library wines or add some Reserve to your collection. The months of February and March, midway between the annual wine club shipments, is an ideal time to add to your Paratus holdings. Read on to see the variety of wines currently available:
2010 Paratus, our current release, is showing beautifully, as described above.

2010 Paratus Reserve is available in limited quantities and will melt you with its elegance, satin-smoothness, and fully developed flavors.

2009 Paratus, as delectable as ever, is still around in small availability before we set aside our library allocation.

2009 and 2010 magnums are a great addition to your cellar or to serve at large gatherings.

2004, 2005 and 2006 library verticals continue to be available to all club members.

2003, 2004, 2005, 2006 vintages in four-bottle verticals are available to Supremus Wine Club members.
Club discounts apply to all Magnus and Supremus club-member orders.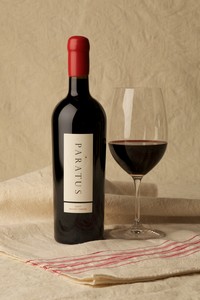 While we agree wholeheartedly that it is wise to age some of each vintage of our Paratus, it is equally wise – for the heart, mind, and spirit - to indulge in them now and with some regularity. This will allow you to appreciate the development of each vintage on its journey through maturity. Isn't that what life, in general, is about? In fact, we advise going right now to your wine rack and pulling the cork on a bottle of Paratus, any year. Pour, swirl, whiff, and swirl some more, fill your mouth and, with eyes closed, explore the myriad tastes, flavors and sensations you are being treated to. Dinner will make itself.
As for future Paratus releases, winemaker Massimo and I sat down for a thorough tasting of the 2011, 2012, 2013 and 2014. There were nothing but smiles (and purple lips) on our faces when all was through.
Mount Veeder Appellation Tasting – San Francisco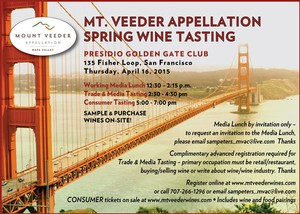 If you live in the Bay Area or will be visiting April 16, make a date to join us at the Presidio Golden Gate Club for tastings of Paratus and two dozen other Mount Veeder wineries. It's a fun event with gorgeous views of the bay, the Golden Gate Bridge, the Marin Headlands, and Alcatraz plus a rare opportunity to sample a wide variety of enduring mountain wines from small, exclusive wineries. Details are here.
Tour de Cure
What do Napa Valley and the cure for diabetes have in common? The 2015 Tour de Cure bike ride. This is a major fundraiser in the fight against this devastating and increasingly common disease and a premier cycling event for the valley. This year I am asking for your support in one of two ways. Pledge to support my ride with a donation on the Napa Tour de Cure site or come up May 3 and join the ride as part of the Paratus group. Let me know. As an added incentive, my top three supporters at or above the $100 level will each receive a bottle of Paratus, the top supporter receives the Paratus Reserve.
Napa Earthquake Update
Our community continues to recover from the trauma and destruction of last year's earthquake. Rebuilding in downtown Napa is happening at an exciting pace along with already-planned new shopping, hotel and restaurant spaces. Paratus Vineyards donated $5 for every bottle sold between the date of the earthquake and year's end. Thank you.
Keep up with Paratus Vineyards and see current photos of the vineyard and wine-related activities on Facebook and Instagram. As you know, we would love to post pictures that you send of you and fellow Paratus imbibers with a bottle in hand in your favorite settings.
Salut!
Rob and Christina