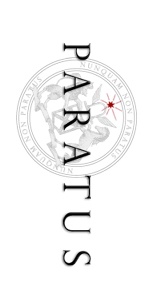 Every spring is the only spring - a perpetual astonishment. ~Ellis Peters
Dear //FirstName//,
Paratus Vineyards, Mount Veeder, and the entire Napa Valley are alive with color, growth and the sweet scents of springtime. It is as if the Wizard of Oz moved in and made this place his new Emerald City.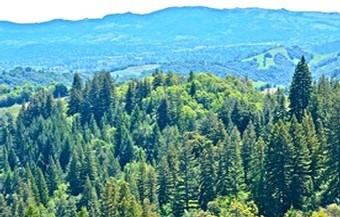 Along with the vivid greens of field grasses and young leaves, the vineyard buds have opened and new vines are spreading across their cordons.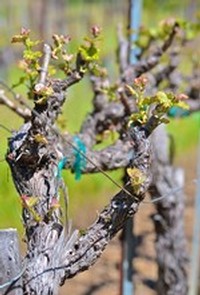 Plum, pear and apple trees have dropped their blossoms, revealing tiny fruits. The last of the daffodils have faded, but new flowers are exploding everywhere and later-blooming trees are showing their finery. In the evenings, the fragrance wafting off our orange and lemon trees is enough to lull us into a trancelike euphoria.

Oh yes, and what about the wine? Well, it is widely held that people are products of their environments, and the same holds true for wines. This extraordinary environment, alive, beautiful, natural, and a bit wild, is where we grow our Paratus grapes. It is through discipline and care in our farming and winemaking efforts that the terroir of Paratus Vineyards is able to express itself in the wines of Paratus Vineyards.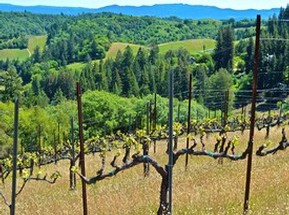 That expression is a living thing, as evidenced beautifully in our current release, the 2009 Paratus Mount Veeder Cabernet Sauvignon. In the mere seven months since release, the '09 has become rounder with a more pronounced sophistication, while still showing bold fruit, excellent structure and well-integrated tannins. Let me know if you agree, unless you couldn't help yourself and have already depleted your allocation rather than laying down a few bottles for the future!
People often ask about food pairings with Paratus. Of course, there are many wonderful main course matches ranging from a juicy grilled New York strip to a savory rabbit stew. What cheeses would I recommend with Paratus? Hard, aged cheeses cannot be beat with Paratus - Cheddars, Parmigiano-Reggiano, or aged Goudas are great choices. Even a Manchego or Gruyere, if sufficiently aged, can make the perfect match. The correct answer is whatever YOU like best with it. While following your own palate is usually a good route, I do have some favorites that I'd like to pass on to you:
- There are many Cheddars from California, England, Vermont and Wisconsin that will make you very happy as you sip the '09. The Fiscalini San Juaquin Gold Cheddar is a standout with its intense flavor and the way it matches strengths with Paratus.
- In a shameless plug for my home state, I believe the Pleasant Ridge Reserve from Dodgeville, Wisconsin, a washed rind cheese in the Comte style, to be one of the best cheeses out there to pair with cab. Note: their Extra Aged will be out in limited availability very soon.
- Most creamy soft cheeses simply cannot stand up to the complexity and power of a cab and most blues do not pair well with highly tannic reds. But I have a soft spot for Cambozola, a marvelous blend of triple cream style and Gorgonzola. On a sturdy but not too grainy bread this cheese is just perfect with Paratus.
Let us know what cheeses you have discovered while imbibing Paratus. We would love to hear from you and share new ideas with our friends.

If you are planning a trip to wine country this year, here are some great events you should keep in mind. Taking a day off from wine tasting and dining to exercise is always a good idea, and there are a few great bike rides and bicycling events coming up in Napa. For example, on May 5, the Tour de Cure Napa ride, which benefits diabetes research, takes off with 25k, 50k, and 100k segments, and on August 18, the locally sponsored Tour of Napa Valley ride offers multiple levels and great routes.
Bottle Rock, Napa's first big multiday music festival, debuts in two weeks. The lineup is quite impressive with bands ranging from Zac Brown to The Black Keys. In the fall, we roll out the third annual Napa Valley Film Festival November 13-17, and from November 20 – 24 there is Flavor, Napa Valley, an exciting food and wine festival.

Paratus is planning some fun events for Wine Club members, including special access at the film festival, a prerelease tasting event in September, and a Paratus release party in the fall, so stay tuned. Let us know if you will be visiting Napa, as we'd love to connect.
Our availability in fine wine shops and restaurants continues to expand with distribution in New York and New Jersey, California, Illinois and Wisconsin. Let me know if you have a favorite spot that would be a perfect match for Paratus.

Summer is coming and along with it, those hot days that wine bottles don't like. If you are considering ordering wine, take advantage of the still cool weather to ship via ground transport. Of course, we can always arrange to ship your wine via air to avoid the dangers of overheating.
Enjoy your spring,
Rob and Christina