PARATUS COVID-19 RESPONSE
What We Are Doing, How Can You Help?
Dear //FirstName//,
Greetings from Paratus Vineyards in the time of coronavirus. All over the world we are being significantly affected by this pandemic. Its implications to our health, the economy, our livelihoods, our kids' and grandkids' educations, and to the lives of so many others we care about is enormous.
While everyday life has been impacted for each of us, some members of our communities are affected more severely. We want to acknowledge the intrepid work of medical workers, first responders, government officials, caregivers, and members of the military. They are all on the front lines trying to help people, solve problems, and keep us safe. People we may see daily, such as the mail carrier, UPS or FedEx driver, and grocery store staffs, are all stepping up to the added challenges and pressures in their jobs. Industries large and small are suffering. Some that we, at Paratus, are very close to have been particularly hard hit. Waiters, chefs, somms, bussers, tasting room employees and bartenders, all integral to the wine business, are temporarily out of work or have lost their jobs entirely. The owners are struggling to come up with creative solutions to stay in business.
How can we help?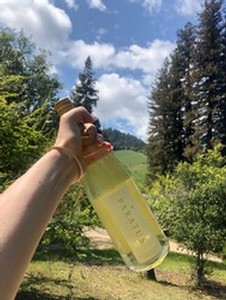 We will donate ten percent of every wine purchase on paratuswine.com through the end of May to a special Covid-19 Relief Fund administered by the Napa Valley Community Foundation. The fund helps members of the hospitality, grape growing, and winery businesses in Napa.
In addition, for ALL orders of a case (12 bottles) or more (mixed vintages and varietals included), we will provide an extra 10% discount on your total purchase as a treat to you! Note that this is in addition to existing club member discounts.
You can help at home too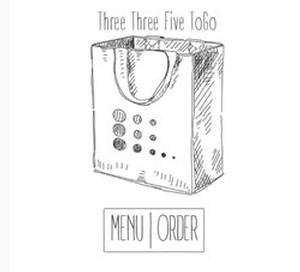 One solution that has been a saving grace for many? Takeout! Check which of your local restaurants offer delivery or curbside pickup options and use them. This keeps the restaurant kitchens going which is a creative as well as economic necessity for most restaurateurs and their employees. Maybe place an extra order for a neighbor or family member in a vulnerable situation. You'll be providing contact-free meals to someone in need, and helping your favorite restaurants get through this current crisis.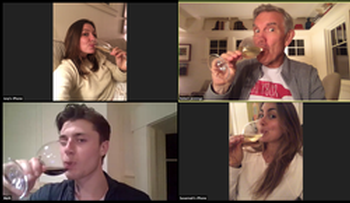 Good wine, good food, and the rituals around them can be very soothing during these stressful times. Sharing the experience with others, even if virtually or via photos posted on social media, can keep us socially connected during this time of distancing.
What are some other ideas?
We are buying groceries and produce as much as possible from local sources. Many grocers and green growers offer phone-in or online ordering and easy curbside pickups. We are following our own advice above and ordering takeout food from our favorite local restaurants, getting creative in the kitchen on meals we make, and raiding our wine cellar. It is exciting to visit some "old friends" on those dusty cellar shelves and to make some new ones by opening obscure or one-off bottles we've overlooked in the past.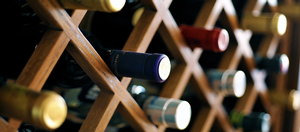 Whether you are ordering takeout from your favorite restaurant or improvising a meal from what's left in your pantry for the umpteenth time, celebrating with a nice bottle of wine to pair with your quarantine meals can transform the experience. Focus on those bottles (Paratus or otherwise) you have been saving for a special occasion and open 'em up. Make this occasion the special one (it is a time we will all remember, for certain).
If you want wine/food ideas or need to replenish your wine supplies, we can help - drop a note or give us a call.
What is going on at Paratus Vineyards during shelter-in-place?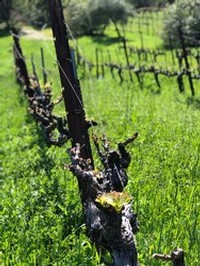 Spring is in full swing and our vines are opening their leaves with tiny grape clusters just beginning to form. Vineyard work has continued as usual and this week we are making our first pass mowing grasses and mulching in the vineyards to give the vines a better shot at the water and nutrients in the soil. And social distancing is relatively easy in a big old vineyard. The winery is also able to operate in a limited fashion - no guest visits or tastings - and we are excited to be labeling our 2019 Paratus Chardonnay this week! Our warehouse is still able to ship wines with little-to-no delay in spite of rigorous new safety protocols so you can place orders confidently.
Meanwhile, stay healthy and positive, find ways to connect with others, and share thoughts and ideas for making the best of the current situation.
All the best from your friends at Paratus Vineyards,
Rob and Christina