Dear Friends,
The sun's arc is sliding a bit further south each day here on Mount Veeder, casting long shadows from the redwoods lining our ridge. The warm days contrast sharply with the nippy chill in the air as dusk sets in. The orchard is so laden with ripening fruit that we must brace the heaviest branches to prevent them from snapping under the weight of their bounty.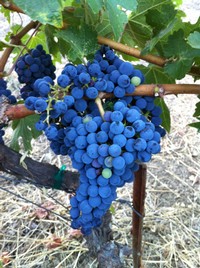 And the grapes, yes, the grapes have made their miraculous transformation from green to purple as the veraison phase finishes, announcing that summer is coming to an end.

Even with autumn approaching, we can still count on a couple months of wonderful weather here in Napa, a time for reaping produce from our gardens, doing chores around the ranch, and for enjoying the natural beauty of late summer and early fall. We have a good six to eight weeks before our 2012 grape harvest and this year looks to be nearly perfect for growing grapes. We have had ample rainfall this year, especially during the late spring, and excellent growing conditions this summer with long stretches of warm, sunny weather. Fortunately, we have not experienced the blistering heat or foggy days that can test the mettle of any grape farmer. If things hold up through October, we could have one of our best harvests in recent history. Knock wood.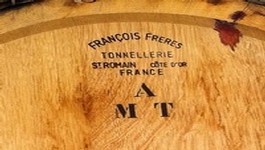 One of the joys of farming grapes is that, with a little help at home from your vineyard manager, you can get away during summer without fretting terribly about what's happening back at the ranch. I took that opportunity this summer to travel with my family to some scenic and fascinating places – the Dalmation Coast of Croatia, and Italy's Cinque Terre, Tuscany, and Lake Como areas. Each offered visual, cultural, and gastronomic delights. And each gave me new and exciting insights into the fathomlessly intriguing world of wine.
Croatia was a revelation with its gorgeous islands, white stone seaside towns, and gleaming walled cities. Wine and food are integral to the culture and every town, in fact nearly every home and restaurant, has its own special wine, olive oil, and grappa! Many vineyards are perched on rocky, arid hillsides while others spread out in rich, green valleys.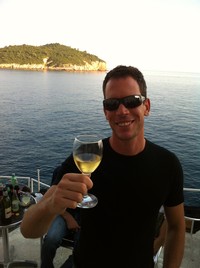 There are myriad varietals that grow in these varied lands but the primary wines in the coastal regions are Posip and Plavac Mali. We partook in plenty of examples of each. One afternoon we were fortunate to be lunch guests in the home of a local winemaker in the small coastal town of Stari Grad on the island of Hvar. We got talking about wine (his, mine) and he explained that the ancient Plavac Mali varietal was directly related to the Zinfandel grape in America (Primitivo in Italy) and that, in fact, the origins of this varietal were found right there in his area of Croatia. Excitedly, he produced an article explaining the research that was done through the University of California - Davis. As I read the story I came across the name of the lead researcher on the project who happens to be my neighbor, Carole Meredith of Lagier-Meredith winery. She got a big kick out of this story when I saw her recently and (here's a small world) so did my winemaker, Massimo, who happened to be Carole's teaching assistant at UC-Davis when she was doing her genetic research.
The inhabitants of the ancient Cinque Terre villages on Italy's Ligurian coast have defied the forces of nature for centuries by farming grapes, olives, and other produce on the near vertical cliffs that hover above their remote seaside settlements. Hiking the region, which means following skinny footpaths that wind through the rock-terraced vineyards hundreds of feet above the sea, makes farming our Paratus vineyards, with their 30 degree+ inclines, seem like a walk through an Iowa cornfield.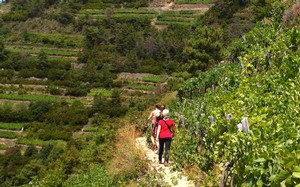 Tuscany, of course, presented us with great food and wine experiences. Olio & Convivium and IO Osteria Personale were two of our favorite restaurants in Florence. Lake Como expressed charms of its own including the cuisine of nearly every little trattoria we happened onto in the little lake towns.
One very unusual dining experience was at Crotto del Sergente in Como. This self-described Slow Food osteria had a terrific wine list and a menu lined with locally sourced fish, meats and produce.

We have great memories of this trip and bring back with us a renewed and deepened appreciation for the very simple conviction that what we eat and what we drink, and how we create an atmosphere for their consumption, are far too important to take for granted. Every meal is a gift to ourselves and we should strive to use the best ingredients, and take our time to blend them in interesting and exciting ways. It is all the more enjoyable to pair these foods with the many great wines we have to choose from around the globe.
Traveling abroad has the added benefit of making us appreciate our own home turf even more. In Napa, we have this little haven of food and wine excellence that we love to share with the rest of the world. Extending the beauty and richness of our mountain vineyards to our friends who live in other places is one reason we love making Paratus. We encourage you to come and visit Napa in person so you will know what we mean. Autumn is an ideal time to do that with the harvest and crush going on. Here are a few other events you might be interested in attending:
- the annual Mount Veeder tasting event is being held the afternoon of Saturday, September 22 at the historic Hess Collection winery. Paratus will be pouring along with two dozen other Mount Veeder wineries, many of which you'd barely have a chance to experience otherwise. Have a look at the specifics and please let us know if you are coming so we can make special arrangements. FYI, there's great food and music as well.
- in November, we are mounting the second Napa Valley Film Festival featuring over a hundred independent films, lively discussions and panels, exciting food and wine tastings, glamorous parties, dinners and galas, and a bit of celebrity schmoozing. We are also featuring the world premiere of "SOMM," a much-anticipated documentary about four sommeliers as they prep for the master sommelier exam. Make your plans now to come for one, two or even all five days of this world-class cultural event. As a friend of Paratus, you can receive special pricing on passes using our code, WP-PARATUS. Let me know if you're planning to come and we'll make arrangements to get together for a private tasting of Paratus, including our newest release, the 2009.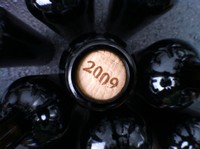 We will release the 2009 Paratus Mount Veeder Cabernet Sauvignon on October 1. Club shipments will go out that day with regular orders following soon after. Pre-orders can be made by replying to this email or by writing info@paratuswine.com. More on this soon.
The 2008 vintage is nearly sold out with only a few cases remaining before we retire the rest to the library.
Enjoy these last few weeks of summer and do let us know when you'll be making a visit.
Salut!
Rob Jennings