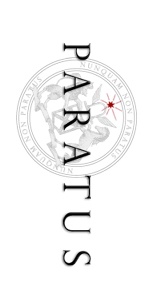 PARATUS SUMMER NEWSLETTER
A Rare Gem
"Paratus is a rare gem and a true Grand Cru. I have never seen such enthusiasm and loyalty [among customers] in such a short time to a new wine, literally unknown until recently to Florida wine aficionados," says wine specialist Atanas Nechov, our wonderful retail partner in the Sunshine State, in an article about Paratus in ABC Fine Wine's "Wine Journal." For the full article, which includes an interview with Rob and Massimo, click here. The magazine features another article about Paratus in its November issue click here.
Summer Sale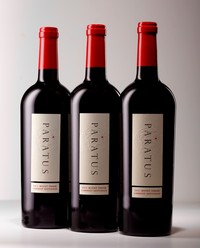 We're in the middle of summer and there's plenty of fun to be had – BBQing, enjoying late sunsets, relaxing by the water, or just hangin' in a shady spot in the backyard. To enhance your enjoyment of this beautiful time of year, we are offering a rare sale on our three most recent vintages – 2010, 2011 and 2012 Paratus Mt. Veeder Cabernet Sauvignon. Buy six bottles or more of these wines in any combination and receive a 10% discount on purchases before September 1. This discount is in addition to your Paratus Wine Club discount. For instance, Supremus club members would receive 10% off on top of their 15% club discount. For a mixed case of 2010 and 2011 that's less than $54 per bottle! Pretty sweet, right?
Worried about summer heat damaging your wine during shipping? We are happy to hold your order until things cool down, or we can ship your wine now in a refrigerated truck. We also recommend you have your wine shipped to an office or UPS store where you know it will be safe from heat or repeated delivery attempts. As usual, all wine must be signed for by an adult 21 years of age or older.
While Christina and I have managed to sneak away this summer for some adventures overseas, we have spent most of our time here on the ranch and in the surrounding Napa Valley soaking in the sunshine and natural beauty. The vineyards are thriving and our hillside vines are putting forth beautiful, healthy clusters that are going to produce another stellar vintage of Paratus. We are already eyeing the rows and sections of our vineyards that we will reserve for Paratus, and our vineyard partners are equally excited about this year's vintage. Mayacamas Vineyards, located just to our north on Mount Veeder, has been buying our grapes for several years now to incorporate into beautiful cabernets that should become available in the next season or two. And this year we have taken on a new partner, Hall Wines of St. Helena, which will blend our grapes into its Hall Mt. Veeder Cabernet Sauvignon. We are delighted to have each winery as a partner. Make sure to mention us if you go for a tasting at either place and look for their wines (in case Paratus is not available) on fine wine lists in restaurants.
2013 Release
Paratus Wine Club members will be pleased to learn that the 2013 vintage release date is October 1! Your shipments will begin to process in late September. Please alert us if you would prefer to delay your shipment, change the delivery address, or pick up your order. We will send out another notice and additional details in early September. There's so much buzz about the 2013 vintage, we can't wait to share this new release with you.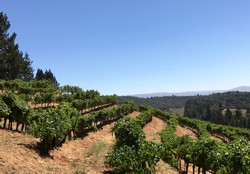 Taste of Mount Veeder Event
The annual conclave of Mount Veeder wineries will convene once again at the beautiful and historic Hess Collection Winery, just down the hill from us. The date is Saturday, August 5 from 1-4pm. It's a great chance to sample wines from two dozen mountain wineries and get a true sense of the Veeder essence. Details here. Enter code WINECLUB for special pricing.
Paratus Near You
We are proud to have a small network of distributors around the country that care about Paratus and our mission to provide true terroir-driven wines. Look for us in fine wine shops and restaurants in New York, New Jersey, Illinois, Michigan, Wisconsin, and California. If you don't see us in your favorite spots, let the proprietors know about the "rare gem" they are missing out on. In Florida, we have an exclusive arrangement with our friends at ABC Fine Wines who operate the best group of fine wine retail stores in the state. Stop in and talk wine. They love it!
Salut, Rob and Christina