November 12, 2018 | Christina & Rob Jennings
Holiday wine pairings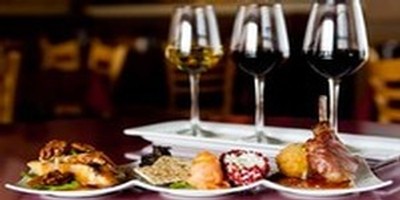 Remember, there are no absolute rules for what wines pair with what foods. Some people just love Cabs and are happy to enjoy what they love regardless of the dish while others prefer to find a wine that truly enhances the food it is enjoyed with. When planning a dinner or party for more than a handful of guests it is great to have at least two wines to offer – one white and one red. The whites can generally pair with early courses or lighter fare that would be overwhelmed by big red. And most holiday main courses and side dishes can stand up to a beautiful rich Cabernet. Keeping both wines available throughout the dinner or party lets your guests make their choice.
Paratus Vineyards introduced its first ever Chardonnay this fall just in time for the holidays. The style is classic "European-styled" Chardonnay with no exposure to oak and no malolactic fermentation resulting in a crisp and bright wine that retains the true fullness and flavor of its Mt. Veeder Chardonnay grapes; perfect for pre-dinner sipping and for pairing with a variety of hors d'vouvres and dishes. Paratus Mt. Veeder Chardonnay.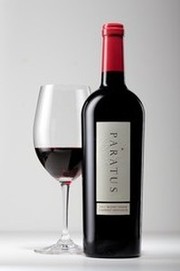 When it comes to Cabernets your Paratus choices are extensive with vintages ranging from our current 2014 release back to the 2009 vintage – even older wines including our inaugural 2003 vintage for Paratus Wine Club members. Plus we have the incredible Paratus Reserve wines from 2012, 2013, and 2014 for a truly special holiday experience.

Another wonderful choice, especially for a large dinner, is a magnum of Paratus Mt. Veeder Cabernet Sauvignon – we have 2011, 2013, and 2014 mags still available. Whether looking for a gift for your hosts or a feature at your own dinner or party, we can take care of you.
Now, a few holiday menu tips we have picked up along the way.
If you are making turkey make sure you brine the bird for a minimum for 4-6 hours and preferably overnight. This will absolutely help keep your bird nice and juicy as the brining helps retain moisture in the meat. Cooks Illustrated provides great step-by-step instructions on brining turkey. (Link here)
We have found that brining pork is great too at keeping things moist during cooking.

Mashed potatoes are a staple on holiday menus. We love 'em too but if you are looking to do something different try roasted potatoes. They are so easy to cook and work with almost any holiday main course from turkey to roast beef – plus they taste delicious and you can splurge on your heavy cream intake elsewhere. Small red potatoes, butter, salt pepper and some rosemary and garlic and you are all set. (Link here)
Where on the crowded holiday plate is there room for winter squash? Why not make a separate course of butternut squash soup? It will be a welcome surprise to your guests and will provide a tasty interlude between appetizers or early course and your main course. Plus, it's pretty darn easy to make and you can prepare well ahead of time – even the day before.
Happy holiday prep!

Rob and Christina
Comments
Commenting has been turned off.