Our Blog

Season's Greetings and a Look Back the Year Just Passed
May this letter find you in your "happy holiday place," wherever that may be, with family, friends, traveling, or cozily ensconced at home.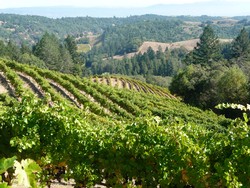 We continue to feel so blessed in living where we do on Mount Veeder in the Napa Valley, being able to enjoy the towering coastal redwoods surrounding us and savor the apples, pears, persimmons, pomegranates, and quince growing in our orchard.
The crowning glory of our estate is, of course, the Paratus vineyards! They continue to produce the most extraordinary, single-vineyard, estate-grown Cabernet in the region. Adding to this, we have recently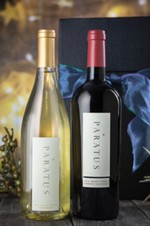 released the first-ever Paratus Chardonnay, made with grapes grown by our neighbor on Mount Veeder, and just the fourth vintage of the carefully selected and august 2014 Paratus Reserve. Along with these two releases was our twelfth vintage of the Paratus Mt. Veeder Cabernet Sauvignon, the superb 2014. A dozen vintages, something we are very proud of.
In this past year immediately following the Napa Valley fires, we have spent a good amount of energy in recovery mode, making infrastructure repairs and rebuilding elements of the vineyard. We continue to support our brave Mt. Veeder/Dry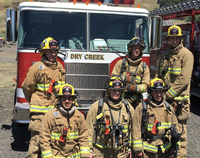 Creek volunteer fire department in many ways including bringing lunch to their twice-monthly training sessions. Our hearts go out to the victims of the most recent devastating fires who lost so much in Los Angeles and Butte counties. Please consider a year-end gift to the Red Cross, or other fire-related charity.
To have added many new club members this year is gratifying, and we are delighted to have met so many of you in person at Paratus wine dinners and tastings. Our network of distribution has expanded in Florida, New York, New Jersey, Illinois, Wisconsin and California, bringing Paratus to numerous new restaurants and fine wine stores.
We hope you are liking the added new flexibility of our Paratus Wine Club membership and new privileges, such as free shipping at the Supremus level and a low flat shipping rate for Magnus members. Let us know how else we might be helpful.
Thanks very much for your interest in and support of Paratus. Merry Christmas and Happy New Year!
Christina and Rob Jennings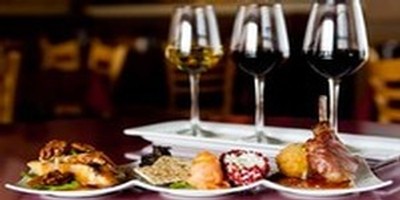 Remember, there are no absolute rules for what wines pair with what foods. Some people just love Cabs and are happy to enjoy what they love regardless of the dish while others prefer to find a wine that truly enhances the food it is enjoyed with. When planning a dinner or party for more than a handful of guests it is great to have at least two wines to offer – one white and one red. The whites can generally pair with early courses or lighter fare that would be overwhelmed by big red. And most holiday main courses and side dishes can stand up to a beautiful rich Cabernet. Keeping both wines available throughout the dinner or party lets your guests make their choice.
Paratus Vineyards introduced its first ever Chardonnay this fall just in time for the holidays. The style is classic "European-styled" Chardonnay with no exposure to oak and no malolactic fermentation resulting in a crisp and bright wine that retains the true fullness and flavor of its Mt. Veeder Chardonnay grapes; perfect for pre-dinner sipping and for pairing with a variety of hors d'vouvres and dishes. Paratus Mt. Veeder Chardonnay.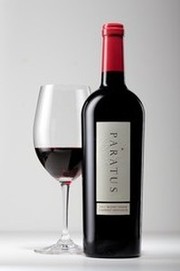 When it comes to Cabernets your Paratus choices are extensive with vintages ranging from our current 2014 release back to the 2009 vintage – even older wines including our inaugural 2003 vintage for Paratus Wine Club members. Plus we have the incredible Paratus Reserve wines from 2012, 2013, and 2014 for a truly special holiday experience.

Another wonderful choice, especially for a large dinner, is a magnum of Paratus Mt. Veeder Cabernet Sauvignon – we have 2011, 2013, and 2014 mags still available. Whether looking for a gift for your hosts or a feature at your own dinner or party, we can take care of you.
Now, a few holiday menu tips we have picked up along the way.
If you are making turkey make sure you brine the bird for a minimum for 4-6 hours and preferably overnight. This will absolutely help keep your bird nice and juicy as the brining helps retain moisture in the meat. Cooks Illustrated provides great step-by-step instructions on brining turkey. (Link here)
We have found that brining pork is great too at keeping things moist during cooking.

Mashed potatoes are a staple on holiday menus. We love 'em too but if you are looking to do something different try roasted potatoes. They are so easy to cook and work with almost any holiday main course from turkey to roast beef – plus they taste delicious and you can splurge on your heavy cream intake elsewhere. Small red potatoes, butter, salt pepper and some rosemary and garlic and you are all set. (Link here)
Where on the crowded holiday plate is there room for winter squash? Why not make a separate course of butternut squash soup? It will be a welcome surprise to your guests and will provide a tasty interlude between appetizers or early course and your main course. Plus, it's pretty darn easy to make and you can prepare well ahead of time – even the day before.
Happy holiday prep!

Rob and Christina

It is harvest time in Napa – exciting, busy, and strikingly beautiful. The hills are streaked with reds and yellows, the skies are clear and blue, and the sweet aromas of grape must and fermenting juice waft through the air. We love it!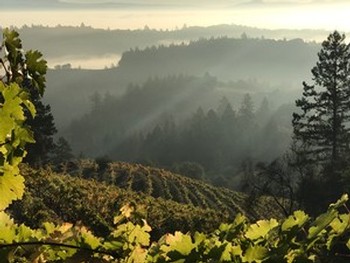 At Paratus, we have been busy for many weeks in the orchard and vegetable garden harvesting sweet apples, pears, plums, figs, and tomatoes, but the pomegranates and persimmons still have some hang time and will add beautiful orange and red highlights to the ranch's landscape as we move into the holiday season. The autumn weather has been great with warm days and cool nights – perfect for the October "wrap." We did have some unexpectedly big rains several weeks ago but things dried out just fine and now we see a soft green carpet of new young grass in the meadows.
After letting our Cabernet grapes bask in the warm October sun to fully ripen and balance out the essential acids, tannins, and sugars, we finally brought in the 2018 Paratus vintage this week. We experienced a lighter than normal yield this year, partially due to losing some vines to the fires last year, but the quality of the grapes is exceptional. Just wait until 2022 to see what we mean!
Four years may seem like a long time to wait but that is what it takes for our Paratus Mt. Veeder Cabernet Sauvignon to fulfill the Latin root of its name – "ready." In that spirit, we have just released the 2014 vintage of our Paratus Mt. Veeder Cabernet Sauvignon and Paratus RESERVE – spectacular!
Many thanks to our year-round vineyard team, many of whom have been with us for over a decade; we could not make Paratus without them. Some of our seasonal crew have worked our harvests for six, seven, even ten straight years. It is great to have them back.
Now on to the winemaking!
Happy autumn, Rob & Christina